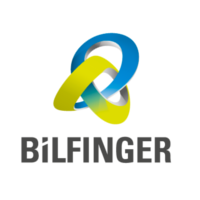 VERSIONE ITALIANA
ATTIVITÀ:
Studi di fattibilità e ottimizzazione
Progettazione, costruzione e assemblaggio
Automazione e controllo di impianti decentralizzati
Manutenzione e servizi post-vendita
Biometano:
impianti e trattamenti chiavi in mano dalla produzione fino alla distribuzione e utilizzo
Purificazione del Biogas a Biometano
Separazione CO2
Rimozione H2S e altri agenti contaminanti
Disidratazione
Compressione
Liquefazione biometano
Stazioni di rifornimento BIO-CNG / BIO-LNG
Gas Naturale
Sistemi completi per il trattamento del gas naturale
disidratazione
odorizzazione
riduzione pressione e metering
sistemi di iniezione
LNG
Soluzioni chiavi in ​​mano multidisciplinari per elaborare diversi tipi di fonti di gas naturale fino alla distribuzione di GNL ai consumatori finali.
Trattamento di varie fonti di gas
Impianti di liquefazione (Small Scale LNG)
Truck loading facilities
Stazioni di rifornimento
Sistemi Ausiliari
Anidride carbonica
Sistemi di recupero CO2 da effluenti gassosi
Sistemi di compressione
Liquefazione e stoccaggio
Idrogeno:
Unità chiavi in mano per produzione , trattamento, stoccaggio e distribuzione
unitá modulari di produzione (capacitá 0,5 – 100 MW)
Adattamento di reti di trasporto e di stoccaggi a miscele idrogeno – gas naturale
Integrazione di elettrolizzatori in impianti esistenti
Stazioni di rifornimento
Metanolo
unità modulari di produzione con capacità di 15. 000 litri/ giorno e oltre
sistemi pre-trattamento H2/CO2
ENGLISH VERSION
ACTIVITIES:
Feasibility and optimization studies
Design, construction and assembly
Automation and control of decentralized systems
Maintenance and after-sales services
Biomethane:
turnkey plants and treatments from production to distribution and use
Biogas upgrading in Biomethane
CO2 separation
Removal of H2S and other contaminants
Dehydration
Compression
Biomethane liquefaction
BIO-CNG / BIO-LNG filling stations
Natural gas
Complete systems for the treatment of natural gas and other gases
dehydration
odorization
pressure reduction and metering
injection systems
LNG
Turnkey multidisciplinary solutions for different types of natural gas sources up to the distribution of LNG to final consumers.
Treatment of various gas sources
Liquefaction plants (small scale LNG)
Loading systems for trucks
Filling stations
Auxiliary systems
Carbon dioxide
CO2 recovery systems from gaseous effluents
Compression systems
Liquefaction and storage
Hydrogen:
Turnkey solutions for production, treatment, storage and distribution
modular production units (capacity 0.5 – 100 MW)
Adaptation of transport and storage networks to hydrogen – natural gas mixtures
Integration of electrolysers into existing systems
Filling stations
Methanol
modular production units with a capacity of 15,000 liters/day and more
H2 / CO2 pre-treatment systems
Numero addetti/employees: 1
Impianti realizzati/Realized plants:
3 biogas upgrading, 2 LNG
Investimenti in ricerca e sviluppo/Investments in research and development::
Idrogeno/Hydrogen
LNG
Carbone Capture
Presenza sul mercato (anni)/Market presence (years):
50 nel settore gas naturale 7 nel settore biogas
50 in the natural gas sector 7 in the biogas sector
Altro/Other
Certificati SCCP, DIN EN ISO 14001, DIN EN ISO 9001. La società Bilfinger EMS ha allargato il proprio portfolio avvalendosi della collaborazione di partner internazionali con esperienza pluriennale sia a livello nazionale che internazionale per offrire servizi e prodotti che possano rispondere alle più svariate esigenze dei clienti nel campo delle Energie Rinnovabili e del Gas Naturale.
SCCP, DIN EN ISO 14001, DIN EN ISO 9001 certificates. Bilfinger EMS has expanded its portfolio with the collaboration of international partners with many years of experience both nationally and internationally to offer services and products that can meet the most varied needs of customers in the field of Renewable Energies and Natural Gas.