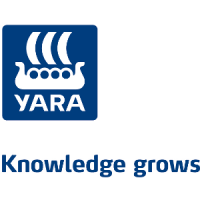 Yara Italia spa – Industrial
Via Benigno Crespi 57 – 20159 Milano
Tel.: +39 02 754 161
Fax: +39 02 754 16 201
E-mail: [email protected]
Sito web: yara.com/
Le conoscenze, i prodotti e le soluzioni Yara aiutano gli agricoltori, i distributori e i clienti industriali a sviluppare responsabilmente il proprio business, preservando le risorse della terra, il cibo e l'ambiente.
I nostri fertilizzanti, i nostri programmi di nutrizione delle colture e le nostre tecnologie aumentano la resa e la qualità  delle coltivazioni, riducendo l'impatto ambientale delle pratiche agricole.
Le nostre soluzioni industriali e ambientali migliorano la qualità  dell'aria riducendo le emissioni provenienti da industrie e trasporti e sono di fondamentale importanza nella produzione di un'ampia gamma di prodotti. Incoraggiamo una cultura che promuova la sicurezza dei nostri dipendenti, dei collaboratori esterni e della società.
Fondata nel 1905 per far fronte alla crescente carestia in Europa, oggi Yara vanta una presenza globale, con più di 12000 dipendenti e vendite in più di 150 paesi.
Yara's knowledge, products and solutions grow farmers, distributors and industrial customers businesses profitably and responsibly, while protecting the earth's resources, food and environment.
Our fertilizers, crop nutrition programs and technologies increase yields, improve product quality and reduce the environmental impact of agricultural practices. Our industrial and environmental solutions improve air quality by reducing emissions from industry and transportation, and serve as key ingredients in the production of a wide range of goods. We foster a culture that promotes the safety of our employees, contractors and societies.
Founded in 1905 to solve emerging famine in Europe, today, Yara has a worldwide presence, with more than 12,000 employees and sales to more than 150 countries.