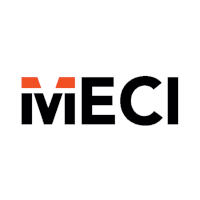 EES – MECI s.a.s.
Riferimenti aziendali
Indirizzo sede: Z.I. La Limoise, 36100 Issoudun, Francia
Telefono: +33 2 54 03 99 49
Referente commerciale italia: Mattia Schirru
+33 2 54 03 99 67
+33 6 69 78 75 07
www.meci.fr
DESCRIZIONE ITALIANA
EES – MECI, parte di CLEMESSY, gruppo EIFFAGE, è una società specializzata in soluzioni di analisi e misura fiscale per gas e liquidi.
Fondata nel 1922 e forte del suo team di 70 professionisti del settore dell'Oil&Gas, MECI ha sviluppato numerosi progetti di sistemi completi di misura, in Francia e all'estero per i principali operatori del mercato (società di ingegneria, società di trasporto e distribuzione gas e greggio, raffinerie, centrali energetiche, industria).
Siamo specializzati nella concezione, ingegneria, fabbricazione e avviamento di sistemi completi di misura e analisi con relativa strumentazione di misura, analisi, automazione, supervizione e telecontrollo in base alle specifiche dei clienti.
Soluzione MECI per l'iniezione di biometano
MECI progetta, realizza e avvia soluzioni complete, dalla verifica della qualità del biometano dopo la produzione all'iniezione nelle reti di trasporto e distribuzione se il gas soddisfa le caratteristiche qualitative richieste. L'attività di MECI copre:
Progettazione di sistemi di compressione, stoccaggio iniezione e odorizzazione
Misura fiscale per biometano
Analisi del biometano con prodotti certificati realizzati da MECI
Sistemi di automazione e supervizione
Realizzazione dello shelter
Installazione, avviamento, supporto tecnico, formazione, metrologia e manutenzione
Esperienza nel settore biometano
MECI ha realizzato il primo skid di iniezione di biometano in Francia nel 2007. Grazie alle sinergie di gruppo, MECI realizza annualmente svariati progetti per i principali operatori di trasporto (GRTgaz) e distribuzione gas in Francia.
MGC 16
MECI ha sviluppato un analizzatore modulare e multi-componente di nuova generazione che copre tutte le analisi richieste per la qualifica, la misura fiscale e l'odorizzazione del biometano: H2S, H2O, O2, N2, THT, TBM, C12, Wobbe, PCS, PCI, Densità relativa ecc.
Tempi di analisi ridotti
Precisione elevata
Consumo ridotto del gas campione (fino a 337 volte meno)
Consumo ridotto del gas vettore (fino a 36 volte meno)
Attività di manutenzione ridotta
Nessuna licenza software richiesta
Gestione integrata di analisi multi-canale
In occasione di BIOGAZ Europa, il 07/02/2018, l'MGC 16 ha vinto l'Open Innovation Award di GRTgaz (trasportatore gas in Francia) per i suoi consumi ridotti di gas campione e le grandi performance analitiche.
Soluzioni MGC16 sono già installate da GRTGaz e TEREGA (gruppo SNAM) per applicazioni biometano, iniezione H2 e analisi dell'odorizzazione in rete.
ENGLISH DESCRIPTION
EES – MECI is a subsidiary of CLEMESSY, part of EIFFAGE group, specialised in metering, analysis and custody transfer solutions for gas and liquids.
Founded in 1922, EES-MECI employs 70 experienced people and has carried out several projects of metering skids, both in France and around the world, for major Oil & Gas operators (major engineering companies, gas and crude oil transportation and distribution companies, refineries, energy plants, industry…).
Our expertise covers design, engineering, manufacturing and commissioning of complete metering and analysis systems with measuring elements, analysis equipment, automation, supervision and remote management products according to clients' requirements.
MECI solution for biomethane injection 
MECI designs, manufactures, and starts-up complete solutions covering the verification of the quality of biomethane from production and the injection into transportation or distribution network of gas if it fulfills all the expected characteristics. MECI activities cover:
Design of compression, buffering, injection and odorization skids
Custody transfer metering for biomethane
Analysis of biomethane with certified products manufactured by MECI
Automation system and supervision
Realization of the shelter
Installation, commissioning, technical support, training, metrology and maintenance.
Experience in biomethane
MECI has realised the first ever biomethane injection skid in France in 2007. Thanks to group synergies it delivers several complete solutions per year to gas transportation (GRTgaz) and distribution majors in France.
MGC16
MECI has developed a new generation modular multi-component analyser covering all requested analysis for biomethane pre-qualification, custody transfer and odorization: H2S, H2O, O2, N2, THT, TBM, C12, Wobbe, HHV, LHV, and Relative Density etc.
Reduced analysing time
High accuracy
Ultra-low consumption of sample gas (up to 337 times less)
Ultra-low consumption of carrier gas (up to 36 times less)
Limited maintenance activity
No software license requested
Embedded multi-stream analysis management
At BIOGAZ Europe, on 07/02/2018, the MGC16 has won the GRTgaz (gas transporter in France) Open Innovation Award for its reduced consumption of sample gas and its great analysing performance.
MGC16 solutions are already installed by GRTgaz and TEREGA (SNAM group) in biomethane, H2 injection and odorisation analysis systems.
Anno fondazione: 1922
Fatturato: 10 milioni €
N° dipendenti: 70
N° progetti: 40 all'anno