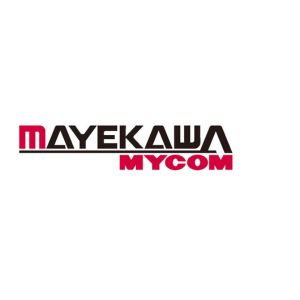 Mayekawa Italia srl
via Riccardo Lombardi, 19/12 20153 Milano
Andrea Baruzzi – Business Development Manager: +051 726364 Int 149 – Mob. +39 348 8363480 [email protected]
Luca Masini – Area Manager: + 051 726364 Int 102 – Mob. +39 345 5319217 [email protected]
Sito web: www.mayekawa.it 
Mayekawa è un'azienda familiare giapponese fondata nel 1924 ed è uno dei leader nella progettazione e costruzione di compressori a vite lubrificati fin dai primi anni '60 del secolo scorso. Il gruppo Mayekawa ha più di 106 uffici in 45 paesi diversi e sono stati installati nel mondo più di 90.000 compressori sia alternativi che a vite.
La Mayekawa Italia Srl è stata fondata nel 2011, e la Standard Package Division, utilizzando i propri compressori (MYCOM), progetta e costruisce unità di compressione standard e gruppi di refrigerazione. I nostri package sono progettati e possono gestire, CO2, Biogas, H2, HCl, gas di idrocarburi e tutti i tipi di gas refrigeranti. Questi sono costruiti in accordo alle normative nazionali, internazionali e alle specifiche degli utilizzatori finali.
Il campo di applicabilità dei nostri package copre: applicazioni per biogas e gas di discarica, il recupero e liquefazione CO2, CH4, Carbon Capture and Storage (CCS), Carbon Capture Sequestration and Utilization (CCSU) e i "Power Generation Plants".
Inoltre, possiamo fornire anche unità di refrigerazione complete per l'utilizzo industriale, chimico/farmaceutica, ed il campo marino.
Mayekawa Italia grazie al proprio staff tecnico ed a specialisti giapponesi residenti, utilizzando software dedicati (HTRI-HYSYS) può simulare e progettare il sistema completo ottimizzandolo, inclusi gli ausiliari.
La Mayekawa Italia valutando specifiche richieste nell'ambito Biogas, può fornire i compressori ad asse nudo.
Numero uffici: 106 in 45 paesi
Impianti realizzati / Realizzazioni: +90.000
Presenza sul mercato: inizio anni '60