Webinar Net-Zero: the biomethane journey
"Net-Zero: the biomethane journey – Paving the way to a greener future" è il titolo del webinar dedicato all'industria europea del biometano organizzato dal nostro socio Pietro Fiorentini e che si terrà giovedì 25 maggio 2023 alle 15.00.
Alcuni dei più importanti esperti e stakeholder del settore energetico e della filiera internazionale del biometano ne discuteranno lo stato attuale e lo sviluppo in Europa, le sue varie applicazioni e le sfide per realizzare pienamente il potenziale di questa fondamentale fonte di energia "green".
In particolare interverranno: 
Domenico Maggi, Group Head of International Relations and European Affairs SNAM

Andrea Lanuzza, Managing Director Italgas Reti

Marco Di Silvestro, Energy Manager HERAmbiente

Jean-Marc Le Gall, Head of Renewable Gases Development GRTgaz

Xavier Passemard, Biomethane Directeur GRDF

Marta Kamola Martines, Corporate Strategy Department Senior Analyst ENGIE

Juan Álvarez Carrasco, Renewable Gases Project Manager Naturgy

Harmen Dekker, CEO Biomethane Industrial Partnership & European Biogas Association

Piero Gattoni, President Consorzio Italiano Biogas

Mattia Maritati, Gas Business Development Manager. IVECO

Lena Friedmann, Head of business unit CMF fuels CM Fluids

Luigi Mazzocchi, Generation Technologies and Materials Department Director RSE

Donatella Banzato, Interdepartmental Centre Giorgio Levi Cases for Energy Economics and Technology University of Padova

David Balussou, Group Strategic Domains / Senior Energy Advisor Crédit Agricole SA

Matteo Botto Poala, Managing Director Goldman Sachs
Moderatore dell'evento sarà Maurizio Melis, conduttore radiofonico e divulgatore di scienza e tecnologia che conduce la trasmissione quotidiana "Smart City, Voci e Luoghi dell'Innovazione" su Radio 24 – Il Sole 24 Ore.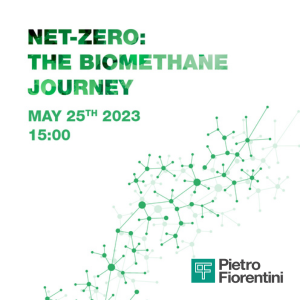 La partecipazione è libera. L'evento si terrà sulla piattaforma Clevercast e sarà disponibile in inglese, italiano e francese.