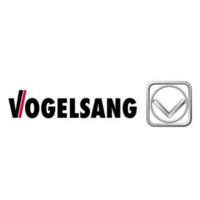 Vogelsang Srl ha iniziato a operare in Italia nel 2006 prevalentemente per la fornitura delle pompe volumetriche reversibili per gli impianti MBR (Membrane Bioreactor) e di sistemi per pompaggio fanghi. Nel corso del tempo ha ampliato il proprio portafoglio clienti, lavorando con i principali gestori degli impianti di depurazione e di trattamento acque. Nel 2007 le nostre macchine hanno trovato applicazione nel settore petrolchimico (Depositi Costieri), per la movimentazione di fluidi viscosi (olio combustibile, gasolio ecc.) e di diverse tipologie di prodotti chimici.
Siamo presenti anche nel settore Biogas dove lavoriamo con i principali costruttori di impianti, per la fornitura di pompe e trituratori per gli impianti e di sistemi di pre-trattamento delle biomasse per i digestori:
Un altro importante settore di riferimento è quello dell'agricoltura, per cui la Vogelsang è un riferimento a livello globale, dove siamo specializzati in tecnologie per la valorizzazione di reflui e digestato, per la distribuzione di precisione e nello spandimento rasoterra o con strip-tillage.
Siamo presenti anche nel il settore ferroviario (smaltimento con vuoto) e in quello dell'industria alimentare, in particolare per la produzione di vino ed olio.
Nella nostra azienda siamo strutturati con ufficio tecnico-commerciale, ufficio amministrativo, officina per manutenzioni interne ed esterne, magazzino ricambi, ed un servizio di assistenza che risponde su tutto il territorio italiano.
Tecnologie
Pompe a lobi rotativi, trituratori, trattamento acque, biogas, sistemi di pre-trattamento per biomasse, distributori di precisione, barre di spandimento, meccanica agraria, industria ceramica, settore chimico e petrolchimico, pompe enologiche, trattamento scarti alimentari, pompe per MBR, pompaggio di fluidi viscosi.
About us
Vogelsang Srl start operating in Italy in 2006, mainly for the supply of reversible volumetric pumps for MBR (Membrane Bioreactor) systems and sludge pumping systems. Over time, it expanded its customer portfolio, working with leading water treatment and water treatment plants. In 2007 our machines have been also applied in the petrochemical sector (Coastal deposits), for the handling of viscous fluids (fuel oil, diesel oil, etc.) and various types of chemicals.
We are also active in the Biogas sector, where we work with leading plant manufacturers, for the supply of pumps and shredders for biomass pre-treatment and feeding systems for the anaerobic digestion.
Another important field for our technology application is agriculture, where Vogelsang is a global reference, we are specialized in manure and digestate spreading technologies, for precision farming and spreading on landfill or with strip-tillage.
We are also active in the rail sector (empty disposal) and in the food industry, especially for the production of wine and oil. In the Italian subsidiary we are structured with technical-commercial office, administrative office, workshop for internal and external maintenance, spare part warehouse, and a customer service that answers all over the Italian territory.
Technologies
Rotary lobe pumps, shredders, grinders, water treatment, biogas, pre-treatment and feeding systems for biomass, precision dispensers, spreading bars, agricultural mechanics, ceramic industry, chemical and petrochemical industry, oenological pumps, food waste treatment, MBR pumps, pumping viscous fluids.